OpenSRP supports a wide range of common features necessary for health systems across the world. All packaged up in a human-friendly app.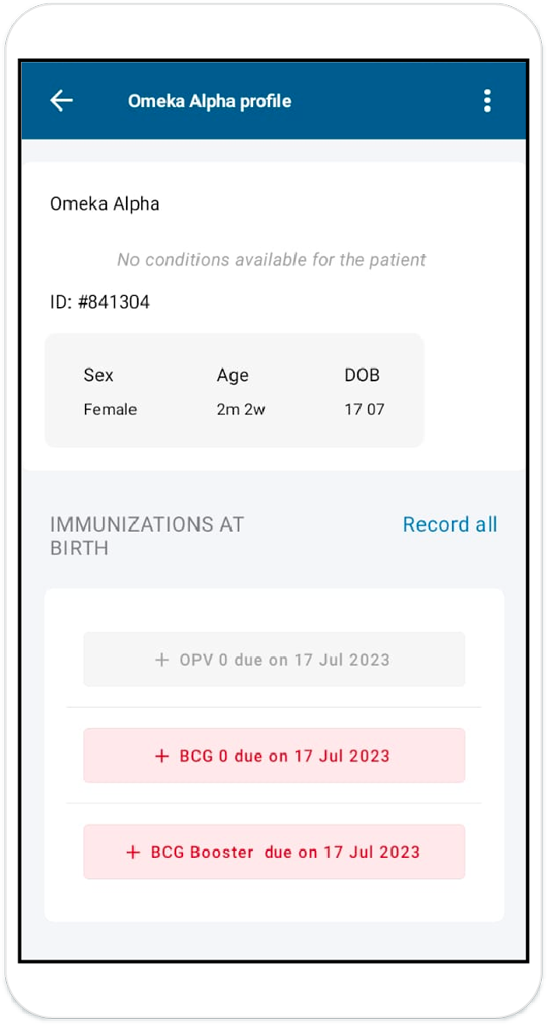 Client registration
Allows health workers to quickly register clients and assign a unique (numeric, fingerprint or QR code) system ID number to each client. This feature provides governments and donors with a reliable, cost effective tool for collecting data at the source of health service delivery.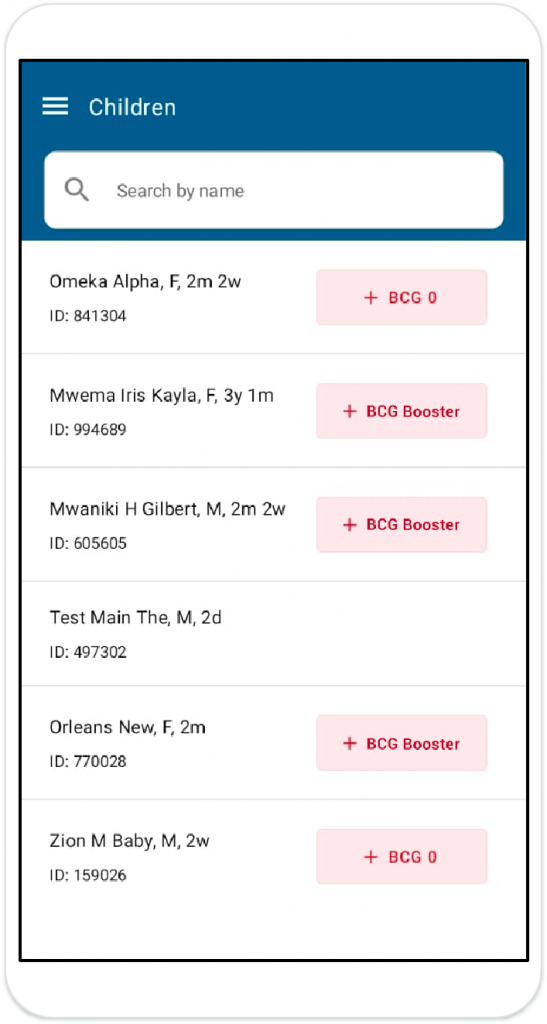 Client management
Empowers the healthcare worker to promote the continuity of care for their clients across all life stages. Automated scheduling of tasks and reminders for follow-up visits and services that are due (or have been missed), ensures that the health worker is in regular contact with her constituency.
Reporting
The "In App Reporting" feature empowers the health worker to see how she is performing against her daily task list, and allows for offline peer-to-peer syncing of the data collected on a daily basis. This greatly simplifies reporting requirements by eliminating the need for cumbersome paper registries and tally sheets.
Workflow planning
Supports all cadres of frontline health workers with work planning and prioritisation of tasks — whether they are predominantly based at a health facility, in the field, conducting home visits, or performing a planned outreach event.
Mapping widget
Integration with Open Source mapping, visualization and dashboard tools, such as Mapbox, Canopy, Gisida, Tableau and others, make for very rich visualizations on a mobile phone, tablet or computer.
Performance management
Enables Ministries of Health, donors and other governing institutions to monitor projects, manage performance of healthcare workers and health facilities, make data-driven decisions, provide feedback on performance, and ensure quality of care.
Supply chain management
Organizes stock, resource and commodities planning. Further helps to minimize stock-outs and wastage by providing an oversight of supplies available and needed in the field — during routine home visits, planned outreach events, or at the health facility.
Interoperability
Integrates well and "plays nicely" with existing, widely-used digital health tools like RapidPro – as well as with other patient record / patient ID systems, such as DHIS2 and OpenMRS.
Improved Continuity of Care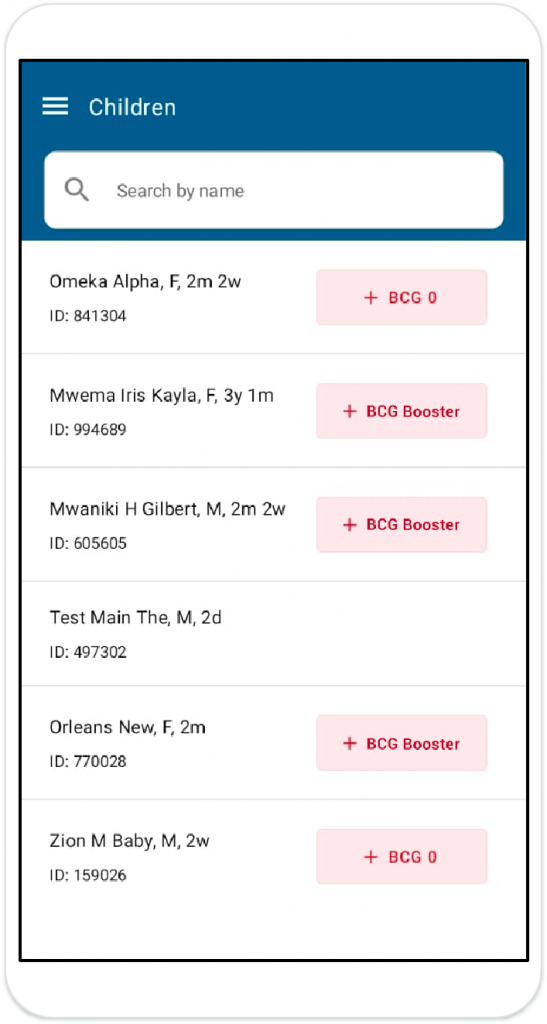 Improved Performance Management
Improved Data for Decision-making