Rapid diagnostic tests (RDTs) are used around the world as low-cost disposable tests capable of diagnosing a variety of common diseases, such as malaria, syphilis, and HIV. These tests come in a variety of shapes and formats, which poses challenges for accurate use and interpretation by the clinicians and community health workers providing care. Below are some of the different form-factors of RDTs currently being used.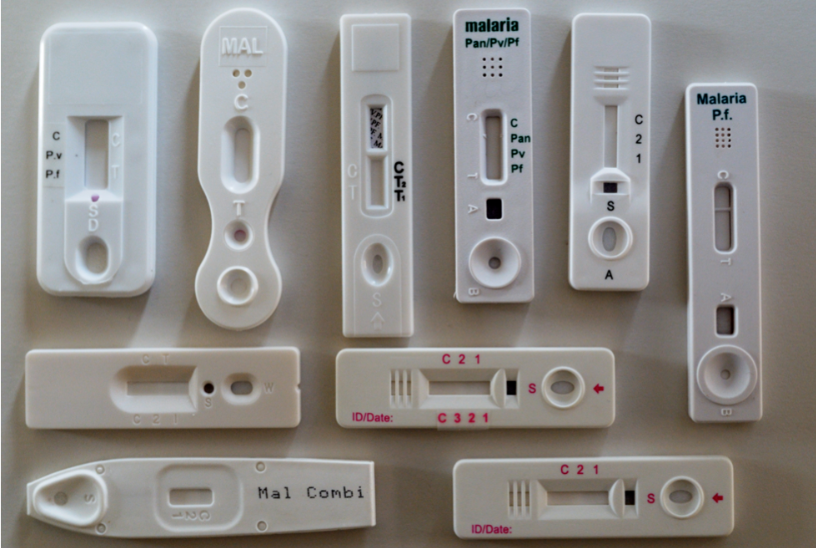 With support from the Innovative Technology Solutions team at the Bill and Melinda Gates Foundation, we at Ona and partners are working with the community of manufacturers and implementers to define a set of open guidelines for RDTs. The goal of these community defined open guidelines is twofold:
1. To assist the users of RDTs — health workers and patients performing self-assessments — by optimizing readability on a smartphone, guiding users through their use, integrating with health information systems, and providing a starting point for future advancements in test output,
2. To integrate with existing manufacturer processes in order to bring innovations to scale at minimal costs and with an overall increase in value.
By keeping costs low, providing additional utility in excess of any increases in cost, and incorporating the needs of manufacturers, our goal is to ensure the guidelines are suitable for broad adoption in global health deployments and have a clear path to sustainability. We're excited to create a participatory community of manufacturers, researchers, regulators, and users who will all benefit from open RDT guidelines. Please get in touch if you are interested in learning more our work on RDTs and partnering with us.